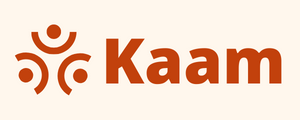 The best startups hire on Kaam, India's leading job board.

Engineering
Bangalore
Senior (5 - 8 YOE)
Python
Java
Scala
NLP
Responsibilities:
Own end-to-end business problems and metrics, build and implement ML solutions using cutting-edge technology.
Create scalable solutions to business problems using statistical techniques, machine learning, and NLP
Design, experiment and evaluate highly innovative models for predictive learning
Work closely with software engineering teams to drive real-time model experiments, implementations, and new feature creations
Establish scalable, efficient, and automated processes for large-scale data analysis, model development, deployment, experimentation, and evaluation.
Research and implement novel machine learning and statistical approaches
Publish and/or talk about your work at external conferences.
Requirements:
5+ years of experience in data science.
In-depth understanding of modern machine learning techniques and their mathematical underpinnings.
Demonstrated ability to build PoCs for complex, ambiguous problems and scale them up.
Strong programming skills (Python, Java, or Scala preferred).
High proficiency in at least one of the following broad areas: machine learning, statistical modeling/inference, information retrieval, data mining, NLP
Become a Data Scientist at CRED

Engineering
Bangalore
Hiring Across Levels
Flutter
Android SDK
REST
Responsibilities:
Work on a disruptive product that's still in its early stages
Be responsible for the development and maintenance of the CRED app aimed at a vast number of diverse android devices.
Translate designs and wireframes into high-quality code
Ensure the best possible performance, quality, and responsiveness of the CRED app
Mentor other engineers, defining our technical culture and helping to build a fast-growing team
Requirements:
Possess 2+ year of experience in product development, architecture, and design.
Are experienced in kotlin, or have a strong desire to shift to kotlin
Well versed with the latest Jet-pack Libraries
Have experience with flutter and KMM
Have strong knowledge of Android SDK, different versions of Android, and know how to deal with different screen sizes
Have experience with storage, threading, and performance tuning.
Strong knowledge of Android Architectural Components and Design Patterns
Are good in pixel-perfect implementation of designs
Are proficient with restful api to connect android applications to back-end services
Strong debugging and root cause analysis skills alongside data structures
Are constantly learning and looking for ways to improve yourself and the processes around you.
Mentor and support other team members by doing code reviews and apply your experience in process and technical leadership.
Work in agile team environments and are a self-starter, conscientious member of the team
Become a Android Developer at CRED